Connect to like-minded educators
Join a community of educators committed to inspiring the next generation of planetary stewards.
Learn and get inspired
Learn from others, build your skills, and be inspired by new ways to bring the world into your classroom.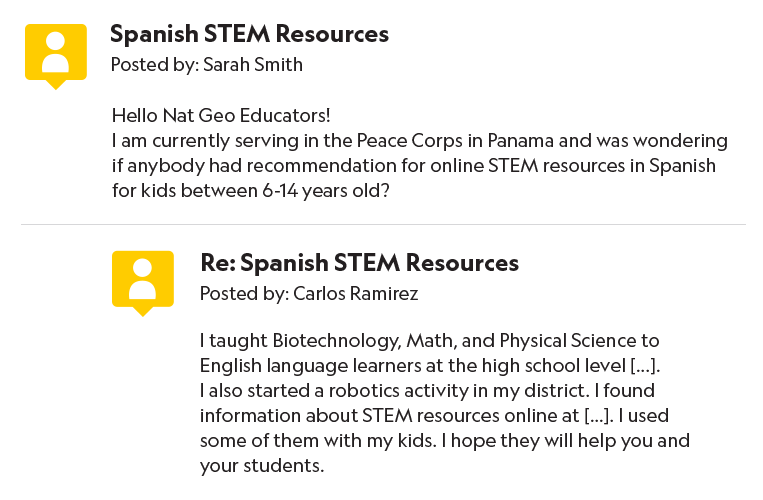 Take your leadership to the next level
As an educator, you're a leader in the classroom and beyond. Let us help you increase your leadership abilities and opportunities.
Meet Educators From Our Network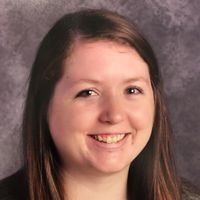 "As a teacher, I want to teach my students about the world around them. There is so much to learn and know about our world, and I want to bring those experiences right into our classroom. Through National Geographic, I am able to show my students that world through resources and professional learning."
Jennifer Gross
Middle School Teacher, Waterloo, IA
"I am constantly invigorated by the support that National Geographic provides to educators, from all backgrounds, to be able to implement incredible opportunities for educators and their learners across the country."
Heidi Ragsdale
Middle school science teacher and STEM coordinator, Grand Junction, CO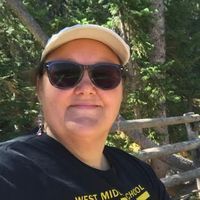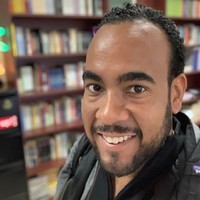 "My mission is to create fun experiences that encourage students to question what they know about the world and help them to further their understanding of scientific phenomena."
Radames Gonzalez
Dual-language middle school science teacher, Washington, DC
"The supportive environment and the generous sharing of resources has been very helpful for me. It is so helpful to see resources suggested by educators in other disciplines and consider how those might connect to mine."
Abra Koch
High school teacher, Midland, OH